How Industry 4.0 is Transforming Production and Businesses Processes
Big Data Analytics as a core of Smart Industry

20th – 21st May 2021
online
Request agenda
Request agenda




















Key Topics addressed by case studies, interactive presentations, round table discussions and panel discussions:
Smart Factory Journeys – Benefits, Challenges and Limitations
Augmented Reality for Smart Connected Factories
Challenges faced during Digital Transformations
Smart factory Labs as a Test Arenas
Industrial 5G – network & system evolution from 4G to 5G
How to foster an innovation culture to launch and develop innovative products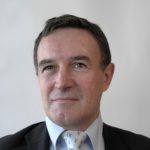 Francis Rossignol
Safran
France
VP SMART Factory
Leading the digital transformation of SAFRAN Landing Systems and the SMART Factory with alignment of solutions, in particular in the frame of Factory of the Future (MEDS/MES , MCS / IoT, Augmented and Virtual Reality solutions, industrial data analytics)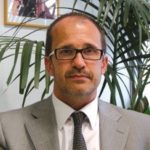 Umberto Ferrero
TIM
Italy
VP 5G
Responsible for digital transformation projects, 5G network and systems evolution and cross-functional process re-engineering, as well as service innovation and prototyping within CTIO – Chief Technology & Information Office.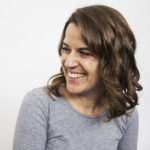 Eva Murray
Snowflake
EMEA
Senior Evangelist
Eva Murray is a Senior Evangelist at Snowflake and a recognised expert in data visualization, leading the global social data project, #MakeoverMonday. As the author of two books focusing on data visualisation best practices as well as driving data culture through analytics communities, Eva is passionate about helping people understand, work with and fall in love with data.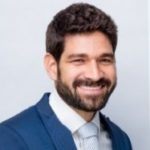 Alex Bolinelli
Hilti Group
Switzerland
Head of Lean and Smart Factory
Responsible for developing the operational excellence strategy and following up on the implementation of best in class methods and concepts including industry 4.0 and digital transformation.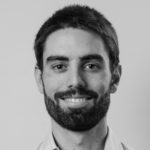 Jose Maria Sabater
Scania Group
Spain
Project Engineer, Smart Factory Operations
Coordinating Smart Factory activities within Scania. Implementing new technologies in Scania Production units. Leading and Accelerating the digital journey of Scania.
Coordinating smart factory initiatives with the VW group.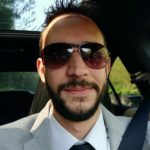 Leonardo Sergi
Haier Europe
Italy
IoT Innovation Director
Leading strategy and technical advanced research of Connectivity, IoT, Voice Control, AI, ML, complex algorithms and many other break-through technologies. Driving Smart Home vision transformation to design the future of the customer experience. Exploring IoT opportunities through innovative solutions.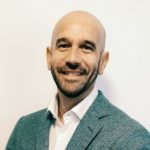 Unai Obieta Jimenez
Adecco Group
Spain
Data Strategy & Analytics Director
Leading the digital transformation of the company through the use new technologies and methodologies.  With following responsibilities:
– Digital transformation
– Digital and data strategy
– Data office: data governance, data analytics, data architecture
– Digital projects
– Disruptive technologies: IoT, RPA, Blockchain, etc.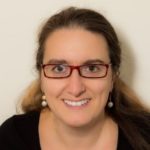 Carolina Pinart
Nestle
Spain
AI Strategy Program Pillar Lead, Global Product Director
Reporting to Nestlé's Chief Technology Innovation Officer, responsible for scaling up emerging technologies for massive roll-outs and AI strategy. This Program aims at transforming Nestlé into an unbiased cognitive company by 2025.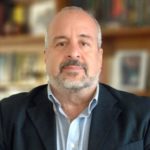 Andrea Zinno
Denodo
Italy
Data Evangelist
More than thirty years' experience in Information Technology, with several roles, from researcher in Natural Language Processing, Knowledge Representation and Machine Learning, to Innovation Advisoring, helping companies in their Digital Transformation and Business Modernization journey.
Passionate Philosopher, Body Language Advisor and founder of De Corporis Voce.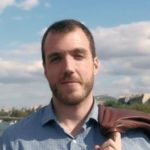 Cesar Miguel
Accor
France
Head of product Innovation Factory
Responsible for leading the Innovation Factory and Product Innovation team.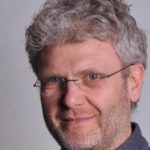 Pierluigi Petrali
Whirlpool
Italy
Manufacturing Research & Intelligence Manager
Contributing to the strategic preparation of Whirlpool Manufacturing 2020 program, based on Industry 4.0 principles as a member of the Global Steering Technical Committee. Member of Advisory Board of Osservatorio Industria 4.0 of Politecnico Di Milano.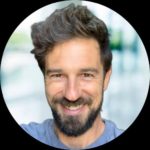 Maurizio Martinoli
Johnson & Johnson
Italy
Director Business Technology
Defining technology strategy across Italy within JnJ Medical. Responsible for developing IT as a competitive advantage and enabler for the business, identifying how business growth can be accelerated through the use of cutting edge technologies. Passionate change agent and enthusiastic about anything related to the digital world.