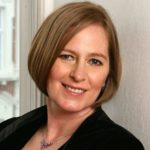 Rose Chapman


Rose Chapman
Global Head of Compliance & Ethics Travelport
LLM, CIPP/E, Lead Auditor ISO 37001
Rose Chapman is the Global Head of Compliance and Ethics (C&E) and Deputy Data Protection Officer at Travelport, a leading company in travel technology.  In her role, Rose is responsible for enterprise wide C&E initiatives and activities, including the development and management and delivery of Global Compliance & Ethics policies, processes and training, collaborating with governance functions and the business to further embed compliant business practice into Travelport's culture across the Americas, Europe, the Middle East and Asia Pacific.
In 2018, Rose added Deputy Data Protection Officer to her role and owns the Data Protection Governance Framework for Travelport.
Rose holds a Master of Laws (LLM) in International Corporate Governance, Financial Regulations and Economic Law.  She has also received diplomas in Anti-Money Laundering, Financial Crime and Financial Services Regulatory Compliance from the International Compliance Association, for whom Rose now lectures.
Rose's book "Anti-Money Laundering: a practical guide to reducing organizational risk" was published by Kogan Page in London and New York on 3 May 2018.