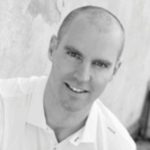 Florian Zwyssig
GIVAUDAN


Florian Zwyssig, GIVAUDAN
Global Continuous Improvement Leader

Global Continuous Improvement Leader with a strong background in Lean and Logistics. Passionate about people development and capability building.
Spend the last 20+ years close to the front-line in warehousing and production before moving to South Africa for a 2.5 years period to support the Givaudan operations team in process diagnostics, performance management and Lean capability/maturity building.
Since 2017 in a global role at group level to support Givaudan in Continuous Improvement training's, good practice sharing and CI maturity assessments.
Particularly interested to learn and share more about Continuous Improvement expansion outside of operations – e.g. shared services and business support functions.