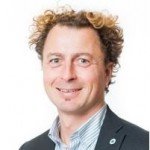 Cedric Mulfinger
Sibelco


Cedric Mulfinger,Sibelco
Compliance Officer
Sibelco, Belgium
French and German, born and now based in Belgium, lived in eight countries, speaks six languages. Started working in Johnson Controls Building Efficiency Business in Finance in 2002. I enlarged experience of the business operating system by supporting the operations through Finance integration and business solutions project management. This brought me in October 2008 to lead and deploy the multi-disciplinary Johnson Controls Ethics and Compliance program in Europe and Africa. In 2013, I took current Global Business Compliance position and started leading the deployments and integration of acquisitions, Join venture across the globe through geographic Compliance leaders. Currently integrating compliance programs after a merger with Tyco. Through all these changes, across the globe, I could experience how change and success are more likely to occur when the human side of the organization is responded to properly.
Last 15 years in Johnson Controls
01/2013 – Today Business Compliance Global Program Manager
10/2008 –01/2013 Compliance Geographic Program Leader EA
01/2008-10/2008 Operations Support Manager EA
01/2006-01/2008 Business Solutions Project Manager EMEA
01/2003-01/2006 Projects in Business Application Tools & Process Implementations
Cedric is presenting a case study combined with workshop activities. In his presentation "Compliance in Global Operations – Compliance Ethical Culture = Corporate Culture" Cedric will disclose ways of embedding integrity in the behaviors at all levels of the organization through leader led change program.