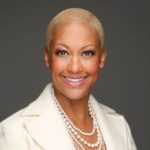 Nichole Pitts
Louis Berger


Nichole Pitts, Louis Berger
Former Vice President Compliance & Ethics
Nichole is the Founder & CEO of Ethintegrity.  Her long-standing career as a senior leader and head of compliance for an international business along with her experience with successfully navigating a company through a 3 year Deferred Prosecution Agreement (DPA) give her a unique understanding of the challenges facing compliance departments and organizations when it comes to implementing an effective ethical culture and program which leads to real results.  An innovative, results-driven thought leader with over 20 years' business experience, Nichole focuses on helping companies achieve a competitive advantage through building a strong, culture-based ethical program.
Prior to founding Ethintegrity, Nichole was the Vice President – Compliance & Ethics Officer for Louis Berger, a global civil engineering services firm which has had a presence in over 50+ countries.  She oversaw the global anti-corruption policy and due diligence program, identified and assessed compliance risk, conducted investigations and training on various compliance topics, and mentored employees.  Nichole is considered a subject matter expert on anti-bribery, data privacy and compliance program development and implementation.
Nichole has a Doctorate of Jurisprudence from Indiana University's Maurer School of Law.  She is also a certified Corporate Compliance and Ethics Professional (CCEP).