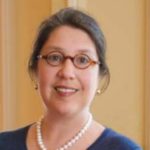 ROSARIO E. HEPPE


ROSARIO E. HEPPE
Executive Director, Corporate Compliance
Fluor Corporation
Rosario E. ("Chachy") Heppe is the Executive Director, Corporate Compliance at Fluor Corporation, a Fortune 150 company that delivers engineering, procurement, construction and maintenance (EPCM) and project management solutions to governments and companies around the world (NYSE: FLR). In her current role at Fluor, Ms. Heppe works on various aspects of Fluor's compliance and ethics program. Fluor has been named a World's Most Ethical Company by Ethisphere Institute for twelve consecutive years.
Prior to joining Fluor, she was an Assistant General Counsel at American International Group, Inc., where she oversaw the global anti-bribery (FCPA) and economic sanctions (OFAC) programs for the enterprise with over 100,000 employees in over 130 countries. Ms. Heppe has also served as Corporate Counsel and Assistant Secretary of Dresser, Inc., working on corporate, securities, commercial and compliance matters and serving on the company's Disclosure Committee and its Sarbanes-Oxley 404 Steering Committee. Before going in-house, Ms. Heppe was in the International Practice Group at Baker & McKenzie.
Ms. Heppe earned her B.A. from the University of Texas at Austin and her Juris Doctor from SMU, and is licensed to practice law in New York and Texas.