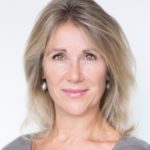 Samantha Boel


Samantha Boel
Vice President, Chief Compliance Officer
Carlsberg
Samantha Boel began her professional career as IP and M&A in-house legal counsel with a financial conglomerate and was asked to lead the European Insurance Compliance department in 2004. After 15 years in the financial and real estate industry, she was ready for a change and keen to switch to the retail business. This was the start of an exciting three-year journey with Starbucks Coffee Company's EMEA operations.
Boel was hired by Carlsberg Breweries early 2015 to become the company's Chief Compliance Officer. In her current role, she is responsible for Carlsberg's global compliance program and advises the Executive Board and Carlsberg companies on ethical issues that are inherent to operating in 40+ countries, among them many challenging and high-corrupt markets. One of her key goals is to link ethics and compliance to behaviour and tools in organisations.
Boel studied civil and corporation law at the University Leiden, Torts at Hastings law school in San Francisco, and International Trade at Boalt Hall, Berkeley University, California.