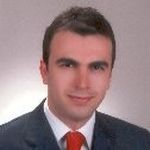 Fatih Demir


Fatih Demir
Senior Group Manager, Operational Excellence, Kibar Holding Turkey, 10 year experience working for Toyota
Fatih is Group Manager of Operational Excellence at Kibar Holding, a conglomerate operating in automotive, FMCG, metal, packaging, construction materials, logistics, real estate, and energy and service industries with 22 group companies. In this role he designed and launched operational excellence program across all the group companies inspired by Toyota Production System(TPS).
He worked for Toyota Europe and Japan about 10 years where he acquired wide experience in operational excellence/Lean, investment (CAPEX) planning and management, investment project execution, operations management, change management and TPS with a consistent track record in improvement of business processes and delivering projects, as well as implementing Lean Methodology for Operations Improvement and Cost Reduction programs.
He holds both a Msc. in Engineering and MBA degrees.