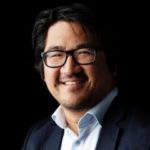 Gia Thi Nguyen


Gia Thi Nguyen
Head of Operational Excellence, Siemens, Germany
Started in Siemens in 2002
Strong background in manufacturing, ERP, finance and global process management
Leadership experience in all business cycles from NewCo, Startup, Divestment, Acquisition and Restructuring etc.
International assignments in 5 countries (Germany, Spain, Czech Republic, Vietnam, UK)
Thi is an internationally seasoned leader with experience from assignments in Germany, UK, Czech Republic, Vietnam and Spain. His former experiences include setting up new factories in Vietnam, restructuring companies in Spain as well as developing the start up business from which the IIOT System known today as Mindsphere comes from.
Functional roles include various functions in IT (e.g. CIO Siemens Vietnam), Finance (e.g. CFO of BJC, a Siemens subsidiary in Spain) or global programs like Order Management for Tomorrow (OM4T).
At the moment Thi is the Head of Operational Excellence within the Division Digital Industries and responsible for the processes from the entire Offer to Order and Order to Cash domain on a global level. Topics include Quotation, Pricing, Sales Backoffice and Order Management operations.
He is passionate about innovative technologies and eager to share his journey about digital transformation using process mining.