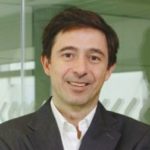 Gonzalo Durban


Gonzalo Durban
Global Big Data Director, Telefonica, Spain
He started in the Telefonica Group in 1999, in the financial department during the IPO of Terra Networks. He assumed responsibilities in controlling, strategic planning and M&A.  In April 2001 he moved to Miami in the Business Development department of Terra.
After two years in US, he returned Spain in the Quality Department of Telefonica Internacional, assuming its direction in 2010. In March 2012 he was appointed Director of Business Intelligence & Big Data, Online Channel and Loyalty for Telefonica Internacional (scope is all Latam countries of Telefonica´s footprint).
In 2013 he went to Sao Paulo with Telefonica Internacional. In 2014 he assumed the direction of Local / Regional Capabilities of all Business Intelligence & Big Data in Telefonica S.A. Within his responsibilities, we could find the definition and design of the strategy of BI & Big Data capabilities and its correct implementation. Some of these capabilities are Big Data platforms, Real Time Decision, Datawarehouse and Campaign Manager. He was also leading the Advanced Analytics global team (big data scientist/engineers profiles within the team), in charge of the development and evolution of the main advanced analytical models, its implementation in the countries, the first case uses and the capacitation of local teams so they can work independently.
In November 2016 he returned Spain assuming the Direction of GoToOB, within the CDO. Within his responsibilities, we find the relationship with all OBs (Operating Businesses) of Telefonica. He is also responsible for the Data Normalization Project, that will normalize the way we store and treat all data sources in the Big Data platforms of all OBs (17 countries in total), and the global Big Data platform. He is also responsible for the deployment of global internal use cases in the countries. He is also responsible for the "Data Driven Plan".