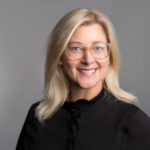 Christiane Bisanzio

Christiane Bisanzio
Vice President Diversity & Inclusion at JTI
Christiane Bisanzio brings more than twenty years' experience in international HR roles.  Prior to joining JTI, Christiane was Chief Diversity & Inclusion Officer and Head HR EMEA for AXA Group. Previously, she was Global Head of HR with General Electric and SCOR.
For her work in Diversity & Inclusion, Christiane was nominated three consecutive years to the Global Diversity List top fifty leaders by the Economist.
Christiane is a German qualified lawyer with the High Court of Hamburg. She is fluent in English, German and Italian.