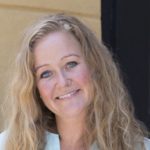 Jeanette Teles
GE Power


Jeanette Teles, GE Power
Global Strategic Initiative & CI Leader

Is Global Strategic Initiative & CI Leader and FastWorks trainer and Coach at GE Power.
Jeanette is an incredible change leader and continuous improvement senior professional with a proven track record leading multiple teams in large complex multicultural and cross functional programs to successful results.
Jeanette has 15+ years of experience and a strong diverse background in the areas of Marketing and Sales, Business Development, Process Excellence, Lean Manufacturing & Supply Chain. Passionate & experienced in leading Cultural Transformation, Change Management, OE, People development, Training and Training deign, Mentoring and Coaching. She is an experienced moderator, speaker and facilitator.
Her passion and determination is infectious and she is able to carry the team and audience with her all the way. She has a very strong ability to understand new business situation, she is brilliant in understanding the underlying network in change situations and strong at implementing change. Jeanette combines an inclusive and cheerful communication style very well with patience and persistence.