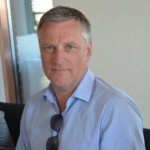 Christ De Baere




Linkedin: christdb
Christ De Baere, VOLVO – Senior Vice President VPS (CI system) Volvo
Christ De Baere is Senior Vice President, Group Function Volvo Production System.
Christ joined the Volvo Group in 1986 at the Truck plant in Gent and began his career at the quality department starting as project quality engineer and then became Supplier quality assurance and Material inspection manager. A lot of experience was gained in the area of ISO9000 and working with process development linked with the EFQM award.  In 1994 Christ moved over to the logistic area as Material Control Manager and in 1999 Christ became global inbound process manager at Global manufacturing Volvo Trucks in Göteborg.
In 2001 Christ joined Volvo Logistics Corp as vice president responsible for the European region and since 2007 Senior Vice President of global outbound (vehicle distribution).
In 2011 Christ became Senior Vice President VPS, which is the framework used in the whole Volvo Group to make continuous improvement systematic.
Christ will present a journey which Volvo has gone though from an investment drivencompany to a CI company
Streamlining CI Initiatives of a Global Group after Acquisitions
From an investment driven company to a CI company
One common approach for the whole Group with a central framework
Results so far in this journey