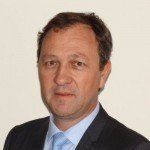 Jean-Philippe Fournier



Linkedin: jean-philippe-fournier
Jean-Philippe Fournier
Group VP Operational Excellence
Jean-Philippe started his career in the automotive industry at tier-one supplier Montupet for a green field project in Quebec, Canada. Then, he joined Schneider Electric in France in manufacturing then in ERP project management in 1991. In 1999, Jean-Philippe is appointed plant manager in the Oil & Gas division at Vallourec in France
In 2005, he returned in the automotive industry as plant manager at Lear Corporationto lead just-in-time seats manufacturing operations for Peugeot and Citroën.
In 2007, Jean-Philippe is appointed Group Director, Industrial and Lean at Conver team in France, in charge of lean culture deployment and improvement plans over 12 plants worldwide.
In 2011, he led the operations development and the transformation program in the same company acquired by General Electric.
¡Since 2013, he has led the Operational Excellence program and the industrial strategy at Mersen for a worldwide footprint of 60 plants.
Jean Philippe will make use of his rich managerial experience sharing his ideas about how to motivate and involve associates by active engagement, trust and close cooperation.
Building Daily Team Huddles to Solve Problems
Job = Work + Kaizen
Managers help associates to solve problems on the Gemba
Let associates propose and test ideas
Coach area leader in their daily meeting