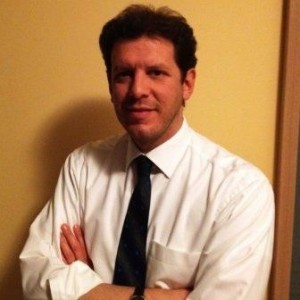 Samuele Gallazzi
Dassault Systemes Italia



Linkedin: samuelegallazzi
Twitter: @Samuelegallazzi
Samuele GALLAZZI, DassaultSystemes Italia
Head of Big Data & Analytics Portfolio
Samuele is an ICT professional dedicated to the Digital Transformation. His professional experience span a wide spectrum of topics and experiences in the ICT scenario: Big Data, Search & Analytics, IoT, Smart Factory, B2B & B2C Collaboration, Intranet  portals, ERP and BI.
Digital for him does not mean only "paperless processes", does not mean only new tools for marketing or customer engagement, but it is a transformation journey of culture and mindset within organizations. It is a new deal with data being structured, data to be consolidated creating new value, data being unstructured to reveal tacit knowledge in the company, being also machine data to promote Industry 4.0 practices.
Keen on merging business needs with technological solution to support Digital initiatives, finding the best way to fill the gap, in terms of changes, processes and tools.Main industries served: insurance, retail, fashion, technology, consumer goods, industrial, media, public.
Samuele is going to present about how analytics should move to predictive maintenance, mainly in manufacturing and PLM world.
Analytics in the PLM world: moving from standard dashboarding to predictive maintenance
Today analytics are everywhere. Is that so true? For sure sales and marketing started several years ago to get an analytical view of their data. But if we move to manufacturing or engineering departments the context is considerably different.
Let's start from a couple of figures: about 37% of ERP budget is spent on BI and analytics initiatives; in the CRM world this percentage is around 30% but if we move to Manufacturing and PLM world we have only 1% of the budget spent in analytics.
This leads to a simple question: "Why is there no serious analytics program for PLM?". I suggest 3 answers:
No decision made in the PLM world, then no need for PLM Analytics
Analytics does not help to make important decisions; everything can be done by intuition
Analyzing and understanding product lifecycle is so complex that ERP BI approach is not sustainable
Let's join my session to share which is the right one and discuss together how analytics are vital to move to predictive maintenance.