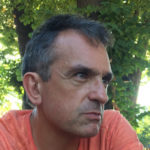 Gunter Beitinger
Siemens


Gunter Beitinger, Siemens
Vice President Manufacturing, Business Unit Factory Automation
Head of Electronics Works
Gunter has been leading the Lean Digital Transformation by defining the Digital Roadmap for more than 20 plants of the Division "Digital Factory", specifying the technologies which have the potential to change the way we produce in a radical way.
Gunter is also specialized in Change Management with several publications after studying  "Ethical Leadership" at the University of ANAUAC Mexico City .
Gunter has presented his experience and ideas in more than 50 publications in magazines and books and holds several patents.
On three real uses cases from quality, operations and maintenance Gunter will  demonstrate that the decisive factor for sustainable competitiveness of a factory of the future is agility to react even to unplanned and foreseen circumstances. Even a Siemens wide reference plant regarding lean and digitalization is still able to realize significant productivity improvements by using smart data and predictive analytics to further stabilize processes, eliminating waste of non-value-add process steps and reducing unplanned downtimes.