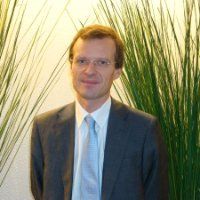 Christophe Drelon
Groupe Renault France



Twitter: @carlotorniai
Linkedin: christophed
Carlo Torniai, Pirelli, Italy
Head of Data Science and Analytics
Data Scientist with more than 10 years of experience ranging across areas of Computer Science and Information Technology. Spearheaded Data Science within Product Excellence Organization at Tesla Motors (CA, USA). Deployed infrastructure and developed tools and best practices for filed data analysis. Extensive expertise in data modeling and analysis, utilizing machine learning, Python, R and Linked Data to integrate and analyze large datasets. Very knowledgeable in Semantic Web technologies in the context data integration and data mining. 
Carlo is going to present about his experience of moving from a traditional BI to more sophisticated analytics.
Transition from BI analytics to Data Science – lessons learned
More and more companies are trying to transition from doing traditional BI/Analytics to "Data
Science". We describe how we made that transition at Pirelli — standing up a cross-functional data
science team that has delivered key insights — in less than a year. We describe challenges and
lessons learned about business alignment, cultural changes, hiring, organizational changes, and
technical infrastructure.