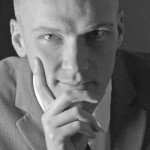 Davide Cervellin
eBay



Linkedin: davidecervellin
Davide Cervellin, UK
Head of EU Analytics at eBay
Ecommerce and digital marketing professional with a passion for data driven decision making.
Recognized expert in generating value from data and analytics (keynote speaker; advisor; mentor; business consultant). Driven innovator both in corporate and startup environments across Europe and Americas, with an edge on people and change management, recruiting and mentoring.
Davide is going to present about importance of data centric view on customers and decisions.
How to set up a company to harness the power of Data-Centric decision making.
Well known e-commerce and digital marketing professional is going to share his experience from different companies about what works and what does not with regards to data analytics and data exploitation. Davide will also present customer centric view on data to understand the customer behavior. eBay has recently made several major moves to make itself more sophisticated in understanding how to really reach those looking to buy something from its online marketplace by acquiring several predictive analytics start ups.