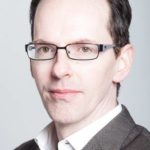 Carl Dolan
Transparency International


Carl Dolan
Director
Transparency International EU
Carl has worked at Transparency International EU since 2011 and became its director in 2013. He has previously worked in UK Research Councils, the European Commission and the European Foundation Centre. He holds degrees in economics and philosophy from University College Dublin (1991-97) and studied and taught political philosophy at the University of Bristol (1999-2002).
Carl has developed and managed the implementation of an advocacy strategy designed to influence the policies and institutions of the European Union (EU). Acts as spokesperson in Brussels, works with the media on EU-related issues, meets EU decision makers and undertakes high-level interventions and advocacy actions. Analyses and assesses EU politics and EU policy-making and develops TI EU policy positions in areas of its key priorities.
Carl will open the summit with practical information and updates about how the EU is setting global anti-corruption standards for corporates.