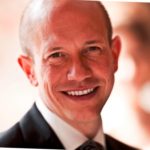 Stefan Wieland
Opel Bank Group / Opel Vauxhall Finance


Stefan is the Chief Compliance Officer (CCO) / Group Money-Laundering Officer of Opel Bank covering Operations in Germany, Austria, Switzerland, Greece, Ireland and Spain.
Before joining Opel Bank as the CCO he was working as a consultant and Forensic Investigator / Auditor for more than 20 years focusing on the detection and prevention of Money Laundering, Terrorism Financing, Fraud and other regulatory compliance.
He has been working for renowned audit, tax and advisory services firms with international footprint, including Big4. He conducted investigations and special audits for the German regulators, law enforcement and for the World Bank.
Prior to this he worked for more than 10 years for the German law enforcement, conducting national and international investigations into financial crime, money laundering schemes and anti-trust investigations including joint operations with the U.S. Department of Justice (DoJ) and other international law enforcement agencies.
Mr. Wieland is a Certified Fraud Examiner (CFE), Chartered Surveyor in White-Collar Crime and a Certified Data Protection Officer.