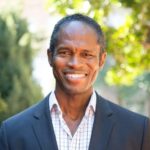 Eric Daly
Philip Morris International

Eric Daly
Head, Data Analytics and Science
Eric Daly is currently the Head of Data Analytics and Science at Philip Morris International in Lausanne, Switzerland.  In his role he manages over 40 data scientists and team leads in four locations (Lausanne, Amsterdam, Krakow, and Tokyo) to assist the company in its efforts to move to a smoke-free future.  This includes experiments and modeling to assess the movement of its customer base from conventional cigarettes to its suite of reduced risk products.  Projects include sales and pricing optimization, product metrics, customer segmentation, manufacturing efficiency, and portfolio optimization.
Before taking on his new role at Philip Morris, Eric was the Vice President of Data Science and Analytics for Sony Pictures Entertainment, where he had been for the prior twelve years.  His responsibilities included strategy and analysis for driving profitability in the home entertainment market including the forecasting of title demand, assessment of market trends, test and learn experimentation, internal dashboard development, affinity analysis, data mining, customer segmentation associated with retail partner data, and the greenlighting of new films and television shows.
Prior to joining Sony Pictures, Eric was a Senior Manager at Gateway and was responsible for business planning and forecasting.  Previously, he was a Systems Programmer for IBM following his stint with the USA Men's Volleyball Team where he was both a player and team manager.  Eric has a BS in Computer Science from MIT, an MS in Statistics from UCLA, and an MBA from the Anderson School of Business.